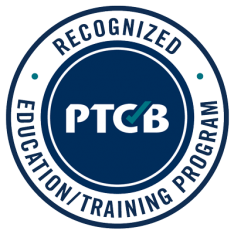 Our Pharmacy Tech Courses
We prepare our students to pass the Pharmacy Technician Certification Board (PTCB) Exam and obtain the title of Nationally Certified Pharmacy Technician (CPhT).  We have helped thousands of people across the United States pass the PTCB Exam on their first attempt.
Pharmacy Technicians work in a variety of environments, and each of our courses acclimate our students to those settings, and provide the necessary information for you to be comfortable with the many roles and responsibilities that accompany a Pharmacy Technician position.
Your course is guided by mentors, both Pharmacists and Pharmacy Technicians with over 30 years of experience working in both pharmacies and in the classroom. You can reach out to your course mentor by email or the in-course messaging system.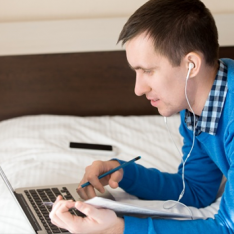 Flexible Learning
Our online courses provide a guided study through all of the learning objectives that are tested on the National Pharmacy Technician Certification Exams given by the PTCB and the ExCPT.
Each course is completely self-paced and mobile optimized, so that learners with different skill levels can achieve the same level of success on any device. It's important that you review each chapter thoroughly, so that you'll grasp all of the information you need to pass the PTCB Exam.
After completing our course, you will be prepared to sit for and pass the PTCB Examination. You have 90 days from the date of purchase to access the materials on the course, that being said, most of our students have completed the course in under 45 days. We do have extensions available.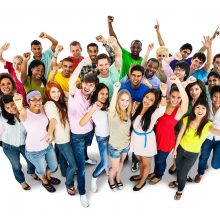 Recommended Background
This program is for motivated people who have an interest in a career as a Pharmacy Technician, wants to advance their career, or simply needs to obtain their certification to maintain their employment. Many of our students never stepped foot behind the counter of a pharmacy, while others have worked as a Pharmacy Technician for years and just need a refresher before taking the PTCB Exam.
We've partnered with many high schools, professional schools, pharmacies, and staffing companies, providing our education to people from every state, and all walks of life.
The PTCB requires that:
You have a high school equivalency
No felonies, and no drug-related misdemeanors
Introduction to Pharmacy
Dosage Forms & DEA Scheduling
Interpreting Prescriptions
Pharmacy Law
Community Pharmacy
Institutional Pharmacy
Anatomy & Physiology
Pharmacological Calculations
200+ Practice Questions
Introduction to Pharmacy
Dosage Forms & DEA Scheduling
Interpreting Prescriptions
Pharmacy Law
Community Pharmacy
Institutional Pharmacy
Anatomy & Physiology
Pharmacological Calculations
500+ Practice Exam Questions
3 Sets of E-Flash Cards: Top 100 Meds, Conversions, and Abbreviations