3 Steps to become a Certified Pharmacy Technician (CPhT)

As a student of RxTechExam you will enjoy a 100% online, self-paced course that guarantees you'll pass the PTCB Exam at a fraction of the cost of other programs. The demand for qualified pharmacy technicians is off the charts. You can become an important member of the medical community and fill a critical healthcare need in as little as 4 weeks with our courses. The Pharmacy Technician Certification Board (PTCB) requires that you complete a course from a Recognized Educator to become a Certified Pharmacy Technician (CPhT).

RxTechExam is an immersive state-of-the-art program that will prepare you to pass the PTCB Exam (PTCE). Our students achieve PTCE Pass Rates 34% higher than other Recognized Educators. The PTCE consists of 100 questions, the exam is designed to test your knowledge and skills whether you choose to work in retail pharmacy, a mail-order pharmacy, or in a hospital setting. Licensing is often required to work as a Pharmacy Technician. Most states allow you to apply for Pharmacy Technician licensure after you've passed the PTCB Exam.

There's no better time to become a pharmacy technician. Learn at your pace and enjoy the comforts of job security with an in-demand profession. The Top 5 Community Pharmacies including CVS Health, Walgreens, Walmart, Rite Aid and Kroger are actively recruiting over 200,000 employees offering competitive pay and bonus structures to qualified applicants. Let RxTechExam help you become a certified pharmacy technician with our proven and tested system! Enroll today and get started in your new career!
Our PTCB-Recognized Courses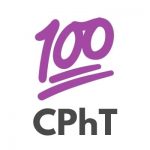 $249.99
Most Popular
Introduction to Pharmacy
Dosage Forms & DEA Scheduling
Interpreting Prescriptions
Pharmacy Law
Community Pharmacy
Institutional Pharmacy
Health Sciences
Pharmacological Calculations
500+ Practice Exam Questions
3 Digital Flash Card Sets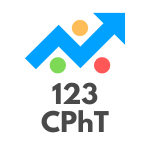 $299.99
81% PTCB Pass Rate
Introduction to Pharmacy
Medical Terminology
Health Sciences
Preparing Prescriptions
Pharmacy Calculations
Patient Care Process
Inventory Management
Compounding
Regulations
1000+ Practice Exam Questions
3 Digital Flash Card Sets
Group Purchasing
RxTechExam works with many pharmacies and schools to provide affordable and reliable Pharmacy Technician education. Additionally, for those institutions with more than 9 students, we offer a group discount!