PTCB Top Medication List
During a virtual PTCB Educator Townhall December 16th, 2022, Zachary Green, PTCB Associate Director of Partnership Development verified without question, that the PTCB Exam does NOT reference a top medication list. "The exam is practice setting neutral… there are many different lists… it would essentially be impossible to say there here is a Top 200 Drug List." For a standardized exam it's not feasible to include something that is dynamic like that." There are thousands of possible medication questions that you may find on your PTCB Exam (PTCE). The scope of the medication questions you'll see on the PTCE is limited to what an entry-level Pharmacy Technician should know.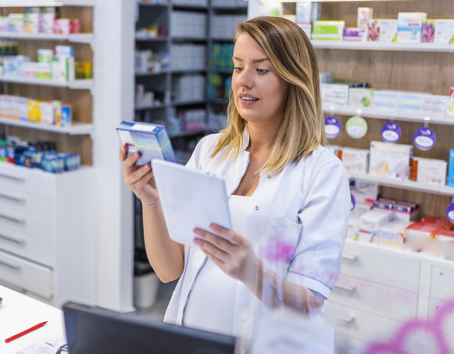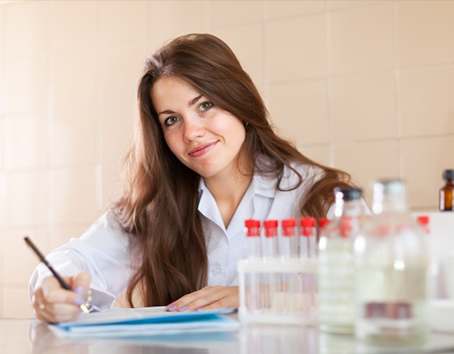 What medications are on the PTCE?
So as a PTCB-Recognized Educator, we're in a pickle 🙂 It's our job to teach you those medications. So we create lists. Our lists are different. They may be different for a lot of reasons. So which one should you study? Great question. Your goal should be to learn as many as you are capable of learning without getting in the way of the other relevant material on the PTCE. Each medication has a DEA Schedule, a classification, a use, a generic name, a brand name, storage requirements, and side effects. If you were to try to master a Top 200 list with those criteria, you would never finish studying!
Master PTCB Exam Medications
At RxTechExam, we advocate that our students master most of those criteria with this list of Top 100 medications. That's still 500+ pieces of information to commit to memory! Don't try to learn this on your own. Our students pass the PTCE 85% of the time vs the 71% National Average. Join our community of thousands of students and get certified!
Use coupon code: top100 to save $50 on 123CPhT. We're so confident we can help you, that if you pass our course, and don't pass the PTCE, we'll refund your tuition!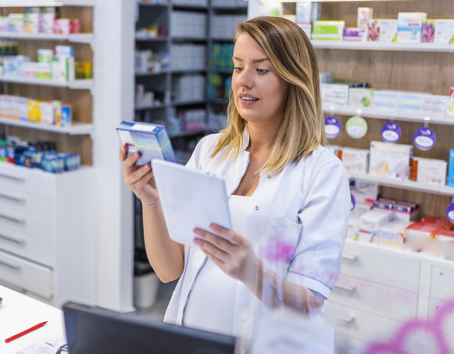 PTCB Top 100 Medications
Generic Name
Brand Name
Indication
Medication Class
DEA
acetaminophen and codeine
Tylenol with Codeine
Pain Treatment
Analgesic
III
albuterol aerosol
Proair Proventil
Asthma
Beta2-agonist
VI
albuterol HFA
Accuneb: Proventil
Nebulizer Soln
Asthma;Chronic Bronchitis
Bronchodilator
VI
alendronate
Fosamax
Osteoporosis
Bisphosphonate
VI
allopurinol
Zyloprim
Gout
Xanthinine Oxidase Inhibitor
VI
alprazolam
Xanax
Anxiety
Benzodiazepine
IV
amitriptyline
Elavil
Depression
Tricyclic Antidepressant
VI
amoxicillin and clavulanate K+
Augmentin
Antibiotic
Penicillin
VI
amoxicillin
Amoxil: Trimox
Antibiotic
Penicillin
IV
amphetamine and dextroamphetamine XR
Adderall XR
Stimulant
Attention Deficit Hyperactivity Disorder (ADHD) control
II
atenolol
Tenormin
High Blood Pressure Treatment;Chest Pain Treatment
Beta-Blocker
VI
atorvastatin
Lipitor
High Cholesterol Treatment
HMG-CoA reductase Inhibitor
VI
azithromycin
Zithromax;Z-Pak
Antibiotic
Macrolide
VI
benazepril and amlodipine
Lotrel
High Blood Pressure Treatment
Combination Med;ACE Inhibitor;Calcium Channel Blocker
VI
carisoprodol
Soma
Muscle Spasm Treatment
Muscle Relaxant
VI
carvedilol
Coreg
High Blood Pressure/Heart Failure Treatment
Beta-Blocker
VI
cefdinir
Omnicef
Antibiotic
Cephalosporin
VI
celecoxib
Celebrex
Pain;Inflammation
Cox-2 Inhibitor
VI
cephalexin
Keflex
Antibiotic
Cephalosporin
VI
ciprofloxacin
Cipro
Antibiotic
Quinolone
VI
citalopram
Celexa
Depression or Anxiety Treatment
Selective Seratonin Receptor Inhibitor
VI
clonazepam
Klonopin
Anxiety
Benzodiazepine
IV
clonidine HCl
Catapres
High Blood Pressure Treatment
Alpha 2 Agonist
VI
clopidogrel
Plavix
Blood Clot Prevention
Antiplatelet Agent
VI
| Generic Name | Brand Name | Indication | Medication Class | DEA |
| --- | --- | --- | --- | --- |
| Premarin (conjugated estrogens) | Premarin | Menopausal Symptom Treatment | Estrogen Derivative | VI |
| cyclobenzaprine | Flexeril | Muscle Spasm Treatment | Skeletal Muscle Relaxant | VI |
| diazepam | Valium | Anxiety | Benzodiazepine | IV |
| diclofenac sodium | Voltaren | Pain, Inflammation | Non-Steroidal Anti-Inflammatory Drug (NSAID) | VI |
| Yaz (drospirenone and ethinyl estradiol) | Yaz | Birth Control | Oral Contraceptive | VI |
| Duloxetine | Cymbalta | Depression;Diabetic Neuropathic Pain Treatment | Serotonin/Norephinephrine Reuptake Inhibitor | VI |
| doxycycline hyclate | Vibramycin | Antibiotic | Tetracycline | VI |
| enalapril | Vasotec | High Blood Pressure;Heart Failure Treatment | ACE-Inhibitor | VI |
| escitalopram | Lexapro | Depression or Anxiety Treatment | Selective Seratonin Receptor Inhibitor | VI |
| esomeprazole | Nexium | Ulcers;GERD Treatment | Proton Pump Inhibitor | VI;OTC |
| ezetimibe | Zetia | High Cholesterol Treatment | 2-Azetidinone | VI |
| fenofibrate | Tricor | High Cholesterol Treatment | Cholesterol Lowering Agent | VI |
| fexofenadine | Allegra | Allergy Treatment/Prevention | Antihistamine | VI;OTC |
| fluconozole | Diflucan | Fungal Infection Treatment | Antifungal | VI |
| fluoxetine HCl | Prozac | Depression or Anxiety Treatment | Selective Seratonin Receptor Inhibitor | VI |
| fluticasone and salmeterol inhaler | Advair | Asthma Treatment/Prevention | Combination Med;Oral Corticosteroid;Long Acting Beta2-agonist | VI |
| fluticasone nasal spray | Flonase | Asthma and/or Allergy Treatment/Prevention | Nasal Corticosteroid | OTC |
| folic acid | Folic Acid | Anemia Treatment/Prevention | Vitamin | VI;OTC |
| furosemide | Lasix | Edema;Hypertension Treatment | Loop Diuretic | VI |
| gabapentin | Neurontin | Seizure Control;Neuralgia Treatment | Anticonvulsant | V |
| glimepiride | Amaryl | Type 2 Diabetes Mellitus | Anti-Diabetic | VI |
| glyburide | Diabeta | Glycemic Control Improvement | Sulfonylurea | VI |
| glipizide | Glucotrol | Glycemic Control Improvement | Sulfonylurea | VI |
| hydrochlorothiazide | Microzide | High Blood Pressure Treatment | Diuretic | VI |
| hydrocodone and acetaminophen | Lortab;Lorcet;Norco;Vicodin | Pain Treatment | Narcotic Analgesic | II |
| ibuprophen | Motrin | Pain Treatment | Non-Steroidal Anti-Inflammatory Drug (NSAID) | VI;OTC |
| lantus (insulin glargine) | Lantus | Glycemic Control Improvement | Insulin | VI |
| isosorbide mononitrate | Imdur | Chest Pain (Angina) Prevention | Vasiodilator | VI |
| lansoprazole | Prevacid | Ulcers;GERD Treatment | Proton Pump Inhibitor | VI;OTC |
| levofloxacin | Levaquin | Antibiotic | Quinolone | VI |
| levothyroxine sodium | Synthroid;Levoxl | Thyroid Hormone Deficiency Therapy | Thyroid Hormone Replacement | VI |
| synthroid (levothyroxine sodium) | Synthroid | Thyroid Hormone Deficiency Therapy | Thyroid Hormone Replacement | VI |
| lisinopril and hydrochlorothiazide | Prinizide;Zestoretic | High Blood Pressure/Heart Failure Treatment | Combination Med;ACE Inhibitor;Diuretic | VI |
| lisinopril | Prinivil;Zestril | High Blood Pressure/Heart Failure Treatment | ACE-Inhibitor | VI |
| lorazepam | Ativan | Anxiety | Benzodiazepine | IV |
| losartan | Cozaar | High Blood Pressure/Heart Failure Treatment | Angiotensin Receptor Blocker | VI |
| lovastatin | Mevacor | High Cholesterol Treatment | HMG-CoA reductase Inhibitor | VI |
| meloxicam | Mobic | Arthritis Treatment | Non-Steroidal Anti-Inflammatory Drug (NSAID) | VI |
| metformin HCl | Glucophage | Glycemic Control Improvement | Biguanide | VI |
| methylprednisone | Medrol | Pain, Inflammation | Corticosteroid | VI |
| metoprolol succinate XL | Toprol | High Blood Pressure/Heart Failure Treatment;Irregular Heartbeat Treatment | Beta-Blocker | VI |
| metoprolol tartrate | Lopressor | High Blood Pressure Treatment | Beta-Blocker | VI |
| mometasone | Nasonex | Allergy Treatment/Prevention | Corticosteroid | VI |
| montelukast | Singulair | Asthma and/or Allergy Treatment/Prevention | Leukotriene Receptor Antagonist | VI |
| naproxen | Naprosyn | Pain Treatment | Non-Steroidal Anti-Inflammatory Drug (NSAID) | VI;OTC |
| omeprazole | Prilosec | Ulcers;GERD Treatment | Proton Pump Inhibitor | VI;OTC |
| oxycodone and acetaminophen | Percocet;Tylox;Roxicet;Endocet | Pain Treatment | Narcotic Analgesic | II |
| pantoprazole | Protonix | Ulcers;GERD Treatment | Proton Pump Inhibitor | VI |
| paroxetine | Paxil | Depression;Anxiety | Selective Serotonin Receptor Inhibitor | VI |
| pioglitazone | Actos | Glycemic Control Improvement | Thiazolidinedione | VI |
| potassium Chloride | Klor-Con | Potassium Deficiency Treatment | Electrolyte Supplement | VI |
| pravastatin | Pravachol | High Cholesterol Treatment | HMG-CoA reductase Inhibitor | VI |
| prednisone | Deltasone | Accute Allergy;Inflammation;Asthma | Oral Corticosteroid | VI |
| pregabalin | Lyrica | Diabetic Neuropathic Pain | Gamma Aminobutyric Acid | V |
| promethazine | Phenergan | Nausea Control | Antiemetic | VI |
| quetiapine | Seroquel | Schizophrenia Treatment | Antipsychotic | VI |
| ranitidine | Zantac | Ulcers;GERD Treatment | H2-antagonist | VI |
| rosuvastatin | Crestor | High Cholesterol Treatment | HMG-CoA reductase Inhibitor | VI |
| sertraline HCl | Zoloft | Depression;Anxiety | Selective Serotonin Receptor Inhibitor | VI |
| viagra (sildenafil HCl) | Viagra | Erectile Dysfunction Treatment | Phophodiesterase-5 Inhibitor | VI |
| simvastatin and ezetimibe | Vytorin | High Cholesterol Treatment | Combo Med;HMG-CoA Reductase Inhibitor and 2-azetidinone | VI |
| simvastatin | Zocor | High Cholesterol Treatment | HMG-CoA reductase Inhibitor | VI |
| spironolactone | Aldactone | Edema;Hypertension Treatment | Diuretic | VI |
| sulfamethoxazole and trimethoprim DS | Bactrim DS;Septra DS | Antibiotic | Combo Med;Sulfonamide and Trimethoprim | VI |
| tamsulosin | Flomax | Urinary/Prostate Disorder Treatment | Alpha1-Blocker | VI |
| temezepam | Restoril | Anxiety;Insomnia Treatment | Benzodiazepine | IV |
| topiramate | Topamax | Seizure Control | Anti-Convulsant | VI |
| tramadol | Ultram | Pain Treatment | Non-Narcotic Analgesic | IV |
| triamcinolone Ace topical | Aristocort;Cinalog;Kenalog;Triderm | Skin Inflammation and Irritation | Topical Corticosteroid | VI |
| trazodone HCl | Desyrel | Depression Treatment | Serotonin Reuptake Inhibitor | VI |
| triamterene and hydrochlorothiazide | Dyazide;Maxzide | High Blood Pressure Treatment | Combo Med;Thiazide and Potassium Sparing Diuretic | VI |
| valaciclovir | Valtrex | Viral Infection Treatment | Antiviral | VI |
| valsartan | Diovan | High Blood Pressure;Heart Failure Treatment | Angiotensin Receptor Blocker | VI |
| venlafaxine XR | Effexor XR | Depression or Anxiety Treatment | Serotonin/Norepinephrine Reuptake Inhibitor | VI |
| verapamil SR | Calan SR;Verelan PM | High Blood Pressure;Chest Pain;Irregular Heartbeat Treatment | Calcium Channel Blocker | VI |
| zolpidem | Ambien | Insomnia | Hypnotic | IV |